It is him that again stole the attention. My husband has this uncanny knack of picking up technology advancements that we generally don't notice. Apart from identifying and picking them up, he speaks loudly of the inventor in sincere gratitude.
Yesterday, at the newly opened supermarket, he appreciated the way the merchandises were illuminated and voiced his opinion to the sales girl standing nearby. He was also telling her how halogen light bulbs shed more light that we all fail to notice and take them for granted.
There is a reflector made of aluminum surrounding the halogen bulb's stand and that enhances the illumination on the focused products. A few shoppers who were shopping by side were listening to him intently.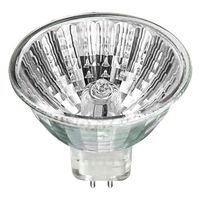 When he finished, I saw him hugged by a person. Was he the inventor of this reflected illumination?